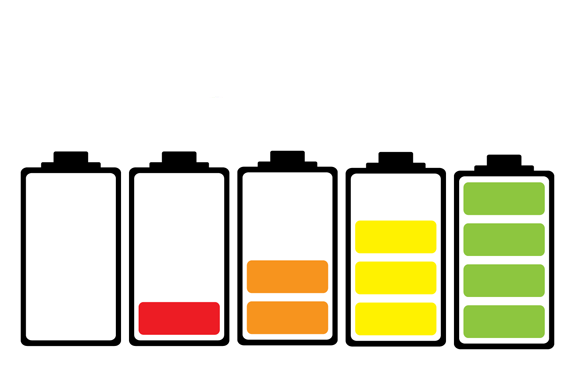 As a consumer, one product I find myself constantly purchasing is batteries. Almost all of the gadgets and transportation used in the United States comes from the power of batteries. In every battery there is three main parts that are essential for it to work correctly. These parts include: electrodes, an electrolyte, and a separator. Between the electrodes is the electrolyte, which is a liquid gel substance that contains electrically charged particles called ions. These ions mix with the electrodes which produces a chemical reaction that allow the battery to generate electrical current. Batteries are only active and working when they are placed in what they are going to power by completing the circuit.
Lately there has been a large increase in the production of batteries because of the boom of portable power such as laptop computers, cell phones, cameras, and even children's toys. This increase leads consumers to dispose of billions of batteries worldwide per year. Recycling these particular batteries properly is absolutely needed by every individual. Modern batteries contain toxic and corrosive materials such as cadmium, mercury, lead, and lithium. All of these products are considered hazardous waste if not disposed correctly. When these batteries are thrown into household trash, they end up in landfills. Once in the landfill, the casings from the battery corrode and leach into the soil down to the water supply, which eventually leads to the ocean. Lithium batteries can also react in a volatile way when exposed. This reaction released chemicals into the air increasing the potential for human exposure.
Studies show that on average, a car battery should be replaced every four years. Unfortunately, batteries such as double or triple A have a very short lifetime resulting in changing them out every few months on some gadgets. Recycling of these products may be a hassle but will benefit your overall health if done properly. Many companies are making it easier for consumers to recycle their old batteries. For example, Reclamation companies are sending crushed batteries to facilities for reprocessing and manufacturing of new products. Cell phone companies are also joining the made easy recycling program by sending consumers new cells phones with a mailer package to send back their old phones for recycling. The batteries that power our cars are made of lead and acid and can be recycled through local or state hazardous waste programs. Many automotive stores will also take in old batteries for an easy recycle method. These programs have led to a statistic of 90 percent of all lead-acid batteries in the US are now recycled.
Batteries are not only used in consumer goods, but also in many devices that save lives daily such as a pacemaker or hearing aid. Although they contain harmful toxins and corrosive material, they are essential to our everyday life. I personally feel that we should develop new designs to the battery that would make it more recyclable and require less toxic materials that will later be placed into our environment. This is also an eye opener for myself to put down the constant use of electronics in my own life and be more aware of my surroundings in the way my own recycling habits could affect the world.
https://sciencing.com/environmental-problems-batteries-cause-7584347.html
https://www.livescience.com/50657-how-batteries-work.html