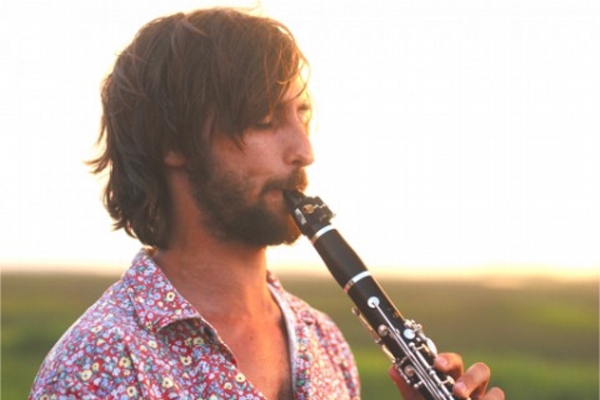 The 2nd Monday Series at the College of Charleston School of the Arts will present a concert featuring faculty member Philip Lipton (clarinet) for an evening of chamber music and original compositions. Pianist Irina Pevzner also will perform. The program will include Brahms' beloved Op. 120 for clarinet and piano, along with his own original compositions.
The concert will take place at 7:30 p.m. on Monday, Nov. 11, 2019, at the Recital Hall of the Simons Center of the Arts, 54 Saint Philip St. General admission is $15 and $10 for all students with school I.D. Tickets can be purchased at the door, or reserved by email.
Lipton's CD is available for purchase here.
With music at the core of his being, Philip Lipton is a dedicated performer, composer and educator. He is the Principal Clarinet of the North Charleston POPS! Orchestra. As a soloist, he has shared his Influence of Benny Goodman concert by touring extensively in California and across the Southeast. Lipton is the founder of the Kleztonians, a band which specializes in a fusion of Jewish music. While Lipton spends much of his time performing and preparing for concerts, he is also an inspired educator and composer bringing his melodic art to the ears of audiences across the country.
Lipton has implemented circular breathing, looping and extended techniques, allowing him to explore fresh new avenues of writing and performance. In 2018, he debuted as a featured composer in the Piccolo Spoleto Festival and will release his debut album titled "Metamorphosis, a Live Sound Journey" this year. Lipton is Professor of Clarinet at the College of Charleston School of the Arts. At El Sistema, El Salvador, Lipton helped in building the conservatory's chamber music program with the nonprofit MUSAID. He is also a certified yoga instructor and blends this background into his teachings.
A former International Gilman Scholar, Lipton completed his Spanish language and culture diploma from The University of Cantabria in Santander, Spain. He received his Bachelor of Music Degree from the University of North Florida and his Master of Music degree in Performance from the Jacob's School of Music, Indiana University. Lipton's greatest joy is sharing his talent and passion with other musicians, students and audiences of all ages.
Irina Pevzner was born in Ukraine and raised in Latvia. After graduating from the Riga Jazep Medins Music College, she moved to the United States. Pevzner holds a Doctor of Musical Arts degree from the University of South Carolina. Her dissertation titled "Forgotten Russian Piano Music: The Sonatas of Anatoly Aleksandrov" was published by Scholar's Press. She also holds a Master of Music degree in piano performance and Piano Pedagogy Certificate from Carnegie Mellon University, Artist Certificate from the College of Charleston, and a Bachelor of Music degree from Mansfield University of Pennsylvania.
Pevzner has performed in Latvia, Ukraine, Spain, Italy, Brazil, and throughout the east coast of the U.S. She is a frequent performer at the Piccolo Spoleto Festival in Charleston, South Carolina. Locally, she has performed at the Monday Night Concert Series, International Piano Series, Bishop Gadsden Concert Series, and Emily Remington Concerts. In addition, she is one of the core performers with Chamber Music Charleston. While continuing solo and chamber music performance career, she was on the music faculty at the College of Charleston for 11 years. She has also been teaching at Charleston Academy of Music since its founding year, and a number of her students have achieved success in local and national competitions. In 2015, Irina became the Academy's Executive Director. 
---
Housed within the College of Charleston School of the Arts, CofC Concerts includes five extraordinary series: International Piano Series, Magnetic South, Charleston Music Fest, 2nd Monday Series, and CofC Ensembles (CofC Concert Choir, Opera and Orchestra), featuring international, national and regional artists, as well as the award-winning student ensembles in the College of Charleston's Department of Music. Visit CofC Concerts at music.cofc.edu/concerts.