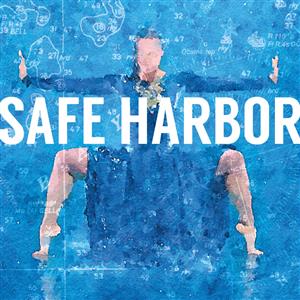 The Department of Theatre and Dance in the College of Charleston School of the Arts will present a dance concert, "Safe Harbor," directed by Gretchen McLaine and choreographed by the College's dance faculty, select students, and guest artist John Zullo. The cast is comprised of more than thirty dance majors and minors. 
The concert explores ideas of one's sense of comfort and safety: Where is your refuge, and what does this place symbolize? Do you ever venture out of it? Do we find these safe harbors with others, or are we more comfortable when we're alone? Where does someone go, emotionally and/or physically, in order to feel safe? Does such a space even exist?  
McLaine, who is the director of the College's dance program, was troubled by the many recent acts of violence that occurred in what are considered to be safe spaces, and the concept of safe space served as the driving force behind the choreographers' work.
Guest Artist John Zullo, Artistic Director of Zullo/Raw Movement in New York, spent the first weekend of the semester re-creating a piece for eight dancers, titled "ALL what THIS do HAS you HAPPENED see? BEFORE." It examines an event that repeats and the different interpretations possible based on where and how it is viewed. "Solace," a duet that McLaine originally choreographed in 2003, is returning to the stage, as is junior dance major Tori Kabernagel's remounting of "Path to Resurrection," which had its premiere earlier this year in "Chapel Moves!" Other faculty works include "Do not hold in hand" by Erin Leigh, which explores negotiating the role between supporter and supported. The work uses contact improvisation as the inspiration for the movement and as a metaphor for what we need to be safe and to feel safe with others.
---
DETAILS: The performance will run Oct. 20-23, 2016 and will take place at the Emmett Robinson Theatre. Showtimes are 7:30 p.m., except Sunday Oct. 23 at 2:00 p.m. only. Tickets are $20 for the general public; $15 for senior citizens, College of Charleston employees and non-College of Charleston students; and $12 for College of Charleston students. Tickets and season subscriptions can be purchased at theatre.cofc.edu, by emailing oleksiakm@cofc.edu, or by calling 843.953.6306.