The Baccalaureate Service for this year's graduating class is tonight at 6:30p in Recital Hall, Simons Center for the Arts.
This evening's speaker is Judge Arthur C. McFarland. Judge McFarland served as the Municipal Court Judge for the city of Charleston for 33 years and served as the city's chief judge for 28 years. A native of Charleston, he began his career as an Earl Warren Fellow with the NAACP Legal Defense Fund in New York.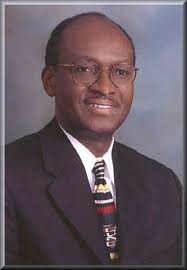 Judge McFarland was among nine black students who desegregated Bishop England High School in 1964. As an undergraduate at Notre Dame University he founded the Afro-American Society of students organized to promote the interests of black students.  He received his JD from the University of Virginia Law School and was admitted to practice law in South Carolina and the Federal and US Supreme Courts. He continues in private practice today, having retired from service to the city of Charleston.
We are honored to have Judge McFarland on campus this evening.  His message will center on the intersection of faith and service in daily living.
I hope you will join us at 6:30 in Recital Hall.  Academic faculty and staff are invited to wear Regalia to this evening's service.