Last week Physics & Astronomy alum Tabetha Boyajian '03 was celebrated by the Daily Beast as one of five dynamic women across a variety of fields. Read about her research and accomplishments, then revisit last year's College press.
The 'Astrophysics Disruptor' Who Made Us Think Seriously About Aliens
Out There – http://bestofallworlds.cofc.edu/out-there/
Tabetha Boyajian '03 – Astrophysicist at Louisiana State University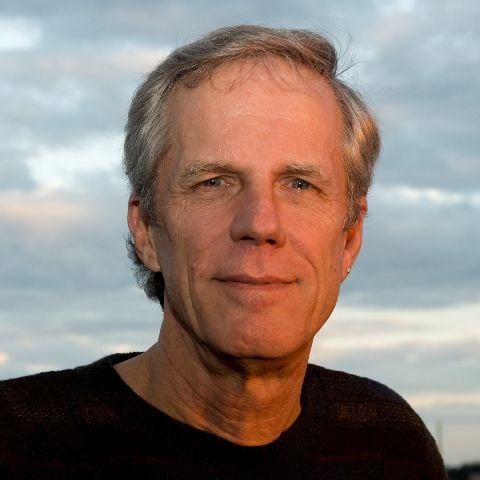 On Wednesday, October 4, 2017, the School of Sciences and Mathematics will screen Chasing Coral, a Netflix Original documentary, by special permission from Netflix and Exposure Labs. Dr. Phil Dustan, Professor of Biology and coral expert, will provide a talk back following the film. Dr. Dustan escorted filmmakers to Carysfort Reef in the Florida Keys and appears in the film.
This event is free and open to the public but attendees are asked to reserve their seat. For registration link and screening details visit ssm.cofc.edu/events
READ: College of Charleston professor featured in Netflix documentary about dying coral reefs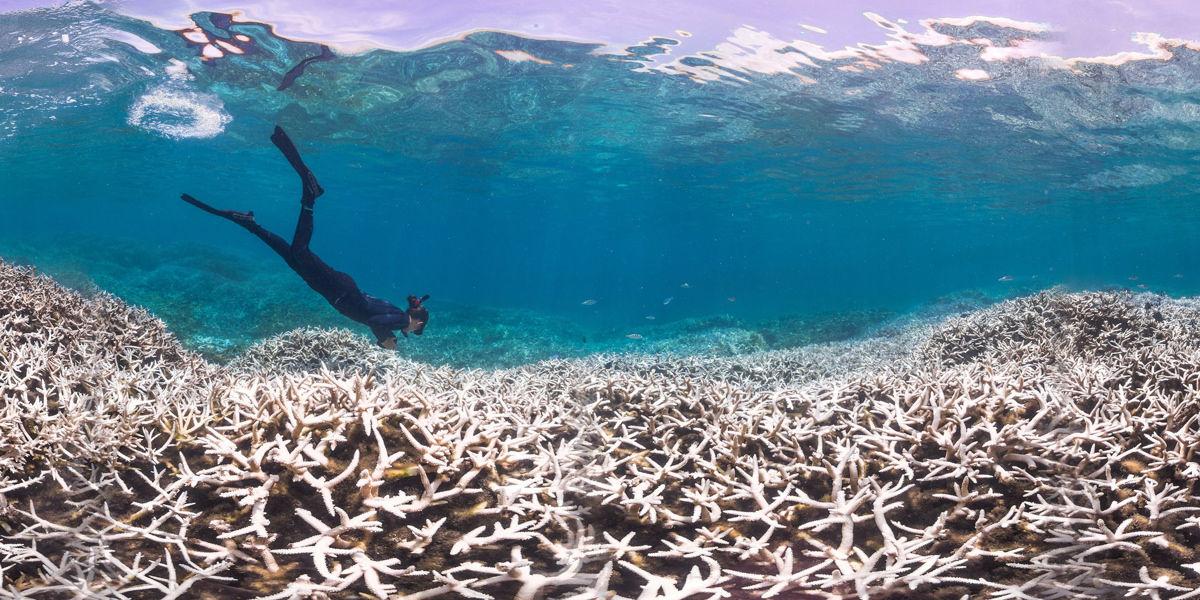 School of Sciences and Mathematics majors continue to represent the College on the state, regional, and national level by winning accolades for their research and academic achievements. Read up on some highlights from this past year.
Check out the latest happening in the SSM Winter 2017 E-Newsletter
Learn about our students' successes this year and see what some of them have been up to this summer!
For the third summer in a row, the Department of Chemistry and Biochemistry is hosting 45 undergraduate students in faculty research labs.  Twelve faculty members are mentoring students this summer on a wide variety of projects such as tracking the chemical fate of pharmaceuticals or nanoparticles in the environment, the synthesis of polymeric nanoparticles for medical imaging, and design of better solar cells.  Students are funded from a wide array of external funding agencies such as:  the National Science Foundation, the National Institutes of Health, the Howard Hughes Medical Institute, the American Chemical Society, Research Corp, NASA, and the Camille and Henry Dreyfus Foundation.  In addition, some students are funded by the College's Undergraduate Research and Creative Activities office or from endowed research funds, such as the Blalock-Stephenson-Stirling, Horatio Hughes, and  W. Frank Kinard funds.  In addition to College undergrads, the Department is also hosting six high school students who are preparing for their college careers.
The School of Sciences and Mathematics is dedicated to providing hands-on research experiences for our undergraduate students. The status of co-author on a paper published in a peer reviewed journal is favorable when applying for entrance to graduate and PhD programs or medical school.  In 2015-16, twenty-nine students published papers with chemistry faculty members based on their research projects. Grants and private donors funds provide students with the financial means to focus on research rather than working in an unrelated field.
NASA Provides Funding to Support Pharmaceuticals Research
Dr. Wendy Cory's research group is collaborating with space medicine scientists at NASA's Johnson Space Center to study medications recently stored on the International Space Station. Thanks to funding from NASA, the National Science Foundation, and the Howard Hughes Medical Institute undergraduate research grant, students Ginny James, Jessica Moon, Alisha Lamas, and Katrina Mangiaracina are spending ten weeks this summer analyzing these medications in the lab to determine if their potency is affected by the more extreme storage conditions on the International Space Station. These results will be reported back to NASA and used by space pharmacologists to determine what medications are safe to include on future deep space missions.
Individuals interested in supporting academic experiences like these should contact Erica Rabhan, Senior Development Officer for the School of Sciences and Mathematics, rabhaner@cofc.edu.
The college's computer science department is trying out a new way of running seniors' capstone course. Instead of working on open-source code like previous seniors did, 27 students this year were assigned projects that companies and organizations around Charleston wanted to get done. Sebastian van Delden, who is in his first year as the department's chair, said the new format is meant to retool the senior project students are already required to do and give them experience and connections in Charleston before they graduate.
Encouraging College of Charleston students to stay in the area after they graduate is another goal of the course's new structure, van Delden said. As the tech industry here has boomed, finding trained workers to fill jobs has sometimes proven difficult, and the so-called "talent gap" is regarded as one of the biggest challenges facing the area's tech community.
Read the full article in the Post and Courier.
Out of the nine scholarships The Hydrographic Society of America (THSOA) awarded this year, four went to recipients from the College of Charleston. Two CofC students, geology majors Victoria Houston '17 and Ryan Hawsey '18, were awarded $4,000 each toward their undergraduate education, and two alumni – geology major Christina Maschmeyer '13 (now studying at the University of South Carolina) and marine biology major Shannon Hoy '12 (now studying at the University of New Hampshire) – received $3,500 each toward their graduate education.
These CofC recipients are from the College's BEAMS/CARIS program, which is headed up by Associate Professor of Geology Leslie Sautter and involves geophysical seafloor mapping. Sautter also directs Project Oceanica at the College.
RELATED: Read more about Sautter's work and the oceanography opportunities available at the College.
THSOA scholarships were established in order to provide financial assistance to students who seek a degree in hydrographic surveying, ocean mapping, geomatics, ocean sciences, geographic information systems, ocean engineering, electrical engineering or other related field.
"Bucky" the Tyrannosaurus rex, has taken up residence in the Atrium of the School of Sciences and Mathematics Building located at 202 Calhoun Street. The mounted skeleton is on loan from The Children's Museum of Indianapolis (TCM). Drs. Phil Manning and Victoria Egerton are new appointees to the Department of Geology and Environmental Geosciences who made arrangements for the loan while working with TCM on several outreach and research projects. This loan marked the beginning of a relationship between TCM and the College which will take students and faculty on expeditions to the Jurassic Badlands of Wyoming and Cretaceous of South Dakota.
The skeleton weighs one ton, is 41-feet long, and stands 13-feet tall. It will be on display throughout the 2016 calendar year. Visitors are encouraged to also visit the Mace Brown Museum of Natural History, located on the second floor, open 11 a.m. – 4 p.m. daily, except Wednesdays.
View the time-lapse video of the assembly.
READ MORE: NEW GEOLOGY PROFESSOR BRINGS T-REX TO THE COLLEGE