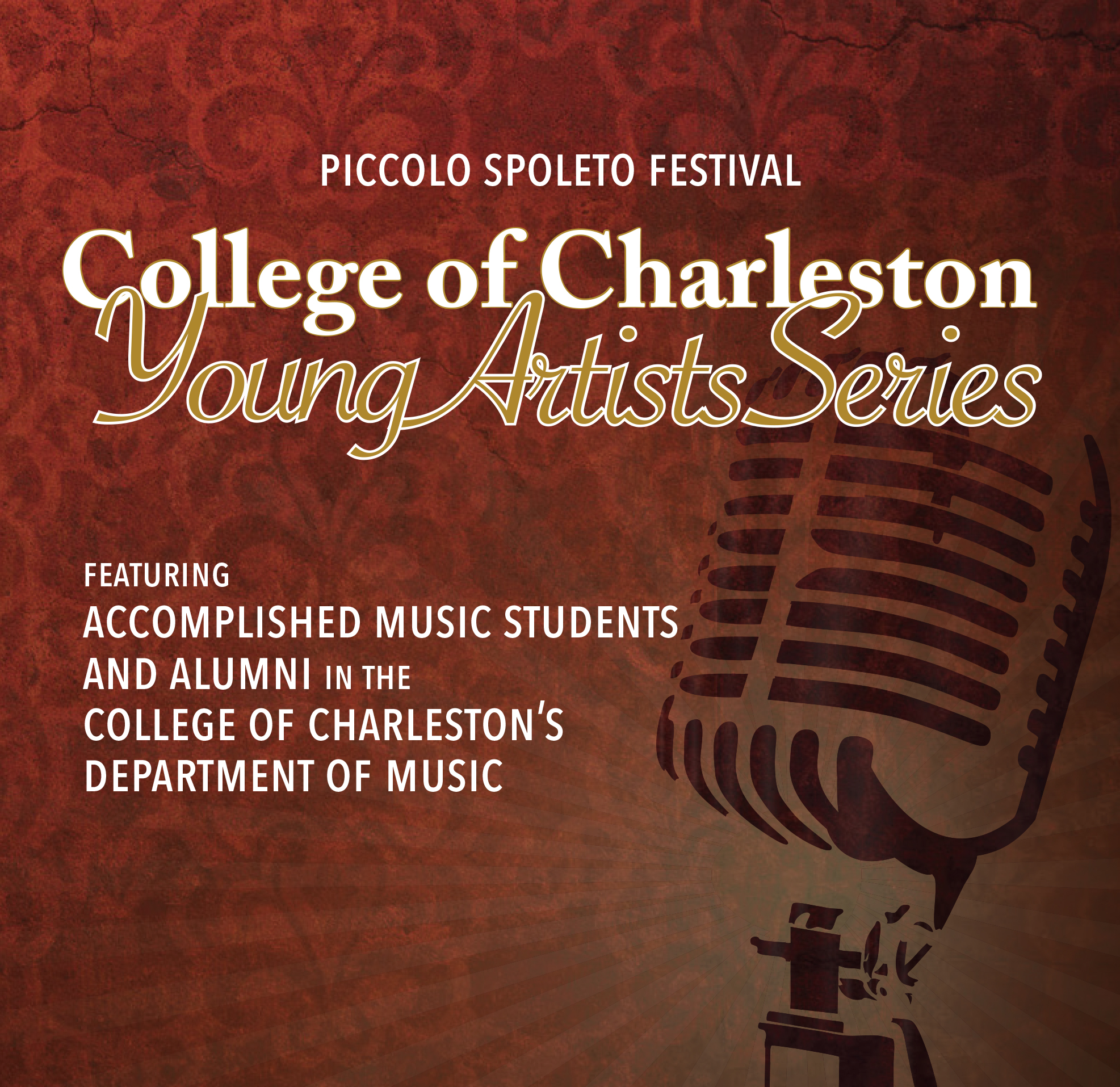 Spoleto Festival USA and Piccolo Spoleto Festival present a 17-day feast of the arts featuring some of the most talented artists from the School of the Arts, from the local area and from around the world. 
Piccolo Spoleto's College of Charleston Young Artists Series features some of the College's most accomplished music students and alumni who perform a wide variety of works, from opera and classical ensemble favorites to jazz standards and originals. For individual concert info see below or click here.
All concerts take place at 12:00 noon in the College's Recital Hall in the Simons Center for the Arts, 54 Saint Philip St., except for June 1 at Second Presbyterian Church, 342 Meeting St.
Tickets are $11 (FREE for kids 12 and under) and available for purchase online, at the Piccolo Spoleto Festival Box Office (Charleston Gaillard Center), at the concert entrance (up to two hours before the performance) or by calling 866.811.4111.
#CofCyoungartists
Monday, May 27 – Isn't It Romantic?
From the elegance of Schubert's Shepherd on the Rock to Liszt's Piano Sonata in B minor, this concert features a lovely variety of music from the 19th century.
Tuesday, May 28 – Back to the Future – Music of the 20th Century
Great composers of the 20th century are revisited, from Copland to Barber and more.
Wednesday, May 29 – College of Charleston Jazz
Jazz favorites and originals performed by College of Charleston students.
Thursday, May 30 – College of Charleston Opera
Scenes, arias and duets from Dialogues of the Carmelites and more.
Friday, May 31 – Mostly Mozart
Mozart's most recognizable operatic arias (Cosí Fan Tutte and Die Zauberflöte) along with piano sonatas of Mozart and Beethoven.
Saturday, June 1 – College of Charleston Concert Choir
Nationally recognized choral ensemble performs standard repertoire and new contemporary choral works. *This concert takes place at Second Presbyterian Church, 342 Meeting St.
Monday, June 3 – Charleston Jazz
Concert by the ever-popular jazz combos featuring successful alumni.
Tuesday, June 4 – Go for Baroque
Music of J.S. Bach and Handel for piano, chamber music and voice, including Prelude from Bach's Cello Suite No. 1 and Prelude & Fugue in F minor from Bach's Well-Tempered Clavier.
Wednesday, June 5 – What's Opera, Doc? 
Famous arias by Tchaikovsky, Verdi, Barber, Menotti, Mozart, Handel and more.
Thursday, June 6 – To Infinity and Beyond
Music of the 20th Century and into the 21st century, including pieces by Shostakovich and Barber
Friday, June 7 – A Day With Romantics
Music for violin, cello, piano and voice by Chopin, Saint-Saëns, Tchaikovsky and others.