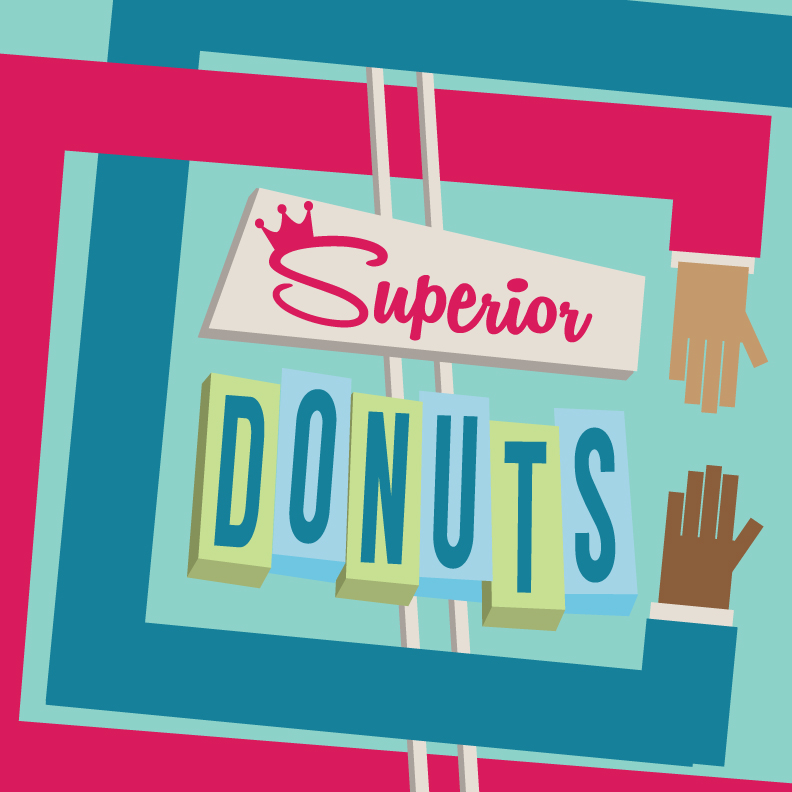 The Department of Theatre and Dance will stage Superior Donuts, a humorous tale of an unlikely cross-racial and cross-generational friendship. Located in one of Chicago's most diverse neighborhoods, Arthur Przybyszewski's donut shop has been a community hub for decades, and both the neglected storefront and its rundown owner are evidence to that. But when Franco, a young fast-talking dreamer, bounds into the shop, the writing is on the wall that things are going to change — maybe even for the better. This comedy-drama by Tony Award®- and Pulitzer Prize-winning author Tracy Letts explores the challenges of embracing the past and the redemptive power of friendship. 
Guest director, Sharon Graci, takes the helm of this student production. She is the Artistic Director and Co-Founder of PURE Theatre and a PURE Core Ensemble Member.
DETAILS: Performances will take place Sept. 29-Oct. 3, 2016 at 7:30 p.m., with an additional 2:00 p.m. matinee on Sunday, Oct. 2. A talkback will occur after the show on opening night. The production will run at the Emmett Robinson Theatre/Simons Center for the Arts, 54 Saint Philip St. 
Language advisory: Adult language is used in this show.
Admission is $20 for general public; $15 for senior citizens, College of Charleston employees and non-College of Charleston students; and $12 for College of Charleston students. Tickets can be purchased at theatre.cofc.edu or by calling (843) 953-6306. 
Subscriptions are available for the 2016-17 season of College of Charleston Theatre and Dance: Superior Donuts, Safe Harbor, Stage Door, Buzzer, Silent Sky, Chapel Moves! and Rent.