The Commemoration Program on Feb 21 is from
11am to 5pm, see details below:
–Film screenings begin at 11:00 – 3:00
(see flyer for details)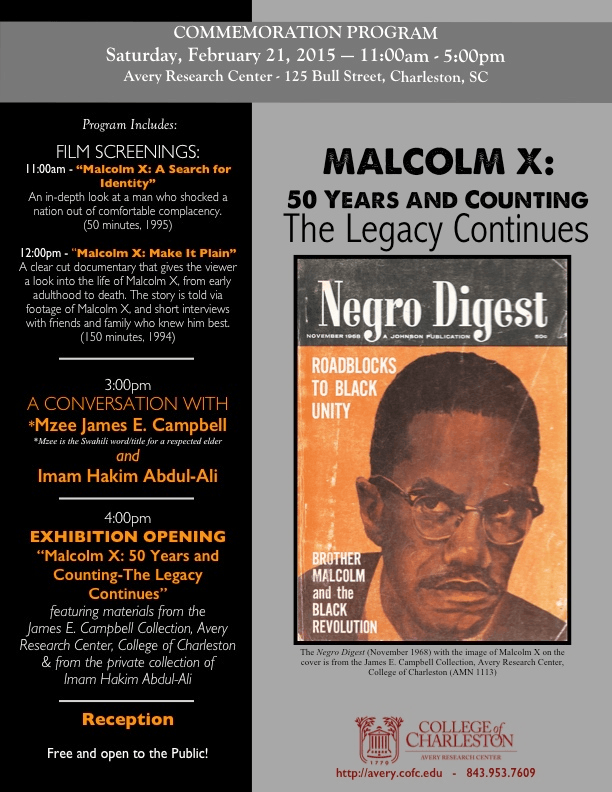 –3:00pm: A Conversation with Mzee
(esteemed & respected Elder) James E. Campbell and Imam Hakim Abdul-Ali.
–4:00pm: Exhibition Opening/Reception "Malcolm X: 50 Years and Counting, The Legacy Continues" featuring materials from the James E. Campbell Collection & from the private collection of Imam Hakim Abdul-Ali.
ALL ACTIVITIES ARE FREE AND OPEN TO THE PUBLIC!
For information call: 843.953.7609 or visit our website: http://avery.cofc.edu